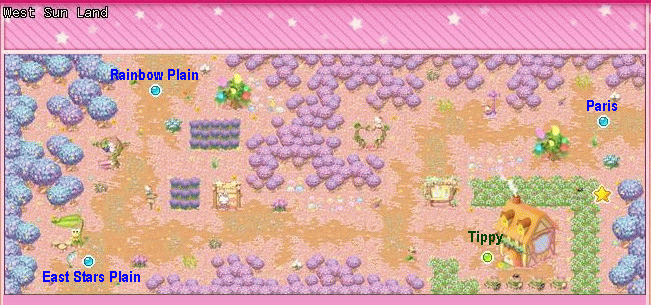 You cannot buy imbued silver in Beijing anymore; the same goes for green paint (green mud) and clumps of mud. So: happy mining and hunting in West Sun Land!
Plucking/Gathering:
Purple dandelion (9): purple dandelion, roots, withered leaves
Woodcutting + Plucking/Gathering:
Honeydrop tree (9): passion fruit, passion tree branches, fragmented branch, short sticks, withered
Mining:
Mossy rock (8): green mud, green copper, clumps of mud
Maps
Ad blocker interference detected!
Wikia is a free-to-use site that makes money from advertising. We have a modified experience for viewers using ad blockers

Wikia is not accessible if you've made further modifications. Remove the custom ad blocker rule(s) and the page will load as expected.