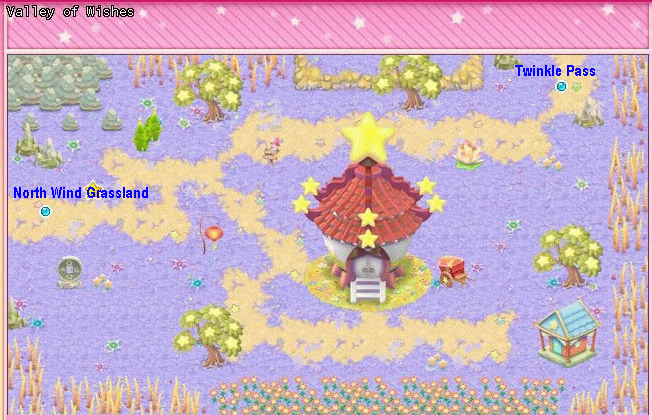 The first area with an "asian" feeling to it. Do you like it as much as I do? Mining at beryll rocks is easy because of quite many undisturbed spots, but it can get tiring waiting for those rare green crystals to show up every once in a while...
Plucking/Gathering:
Florapod (12): sweet nut, withered leaves, shrivelled leaves
Mining:
Beryll rock (9): jade, green crystal, rare green crystal
Maps
Ad blocker interference detected!
Wikia is a free-to-use site that makes money from advertising. We have a modified experience for viewers using ad blockers

Wikia is not accessible if you've made further modifications. Remove the custom ad blocker rule(s) and the page will load as expected.