TuxedoSam can be found in HKO in TuxedoSam's House on Sanrio Harbour to the right side of the lake. His house is locked and you will have to find the key first to open it. It's the first sleeping NPC you will be able to wake up and he will have you play a minigame for him.

TuxedoSam was born on May 12th on Antarctica near the South Pole. He speaks English and (fictional) Penguinese. TuxedoSam has a great fashion-sense and therefore always wears a tuxedo, he also collects bow-ties and already owns 365 pieces. He has an aristrocratic background, but is clumsy and loves to eat.
TuxedoSam was devised by Sanrio in 1978.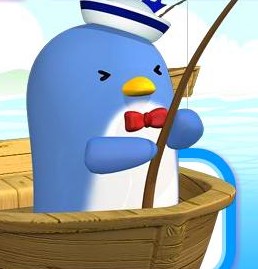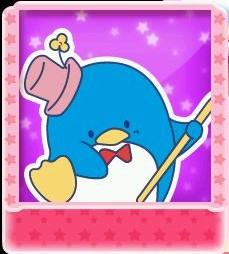 Ad blocker interference detected!
Wikia is a free-to-use site that makes money from advertising. We have a modified experience for viewers using ad blockers

Wikia is not accessible if you've made further modifications. Remove the custom ad blocker rule(s) and the page will load as expected.