Locations of the Choucho's burried treasures. Please edit these maps for treasures that appear on the same map, rather than adding new ones for each treasure.
To cap a treasure, stand on top of it, open the Area Map, take a screen shot, cut out the map, merge the two so that the new location shows with the old ones, mouse over the item in your inventory, screenshot the pop-up, cut out the name, paste it above the treasure dot, save and reupload the image.
KEY:
Treasure - Portal
West of Florapolis Valley
Edit

East of the Dream Land
Edit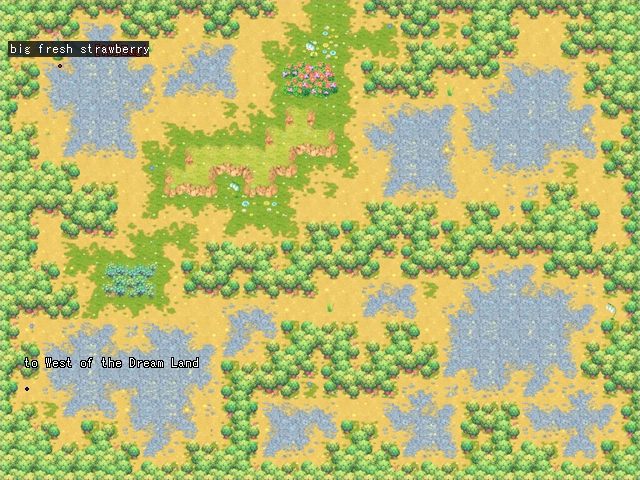 There is one northeast corner of West of Dream Land
Ad blocker interference detected!
Wikia is a free-to-use site that makes money from advertising. We have a modified experience for viewers using ad blockers

Wikia is not accessible if you've made further modifications. Remove the custom ad blocker rule(s) and the page will load as expected.