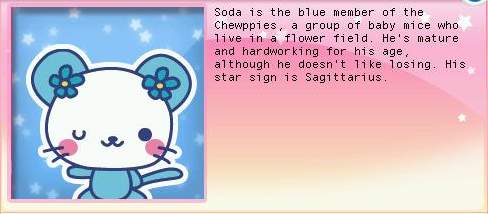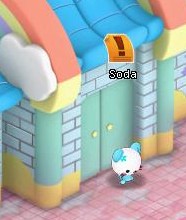 You can find Soda ingame in HKO in Beijing,

Soda is one of the Chewppies, a group of girl-friends living in a flower field within a forest of candy. The Chewppies love to sing and dance everyday in their flower field. Soda's best friends are called Berry, Mint, Gray and Lemon. Soda's Star Sign is Sagittarius. She hates to lose, is mature and hardworking.

The Chewppies were thought of first by Sanrio designers in 2001.
Ad blocker interference detected!
Wikia is a free-to-use site that makes money from advertising. We have a modified experience for viewers using ad blockers

Wikia is not accessible if you've made further modifications. Remove the custom ad blocker rule(s) and the page will load as expected.