The virtual version of the Moulin Rouge is located in the upper-right corner of HKO's Paris, close to the north-east exit. It is locked and again you will have to find the key first to be able to enter. The pink lamb Piano is sleeping in there and will send you on a dangerous journey after you wake her up.

The Moulin Rouge ("red mill") is a cabaret-building. It was built by Joseph Oller in 1889. It is located in the Paris red-light district of Pigalle and marked by a red windmill on its roof. It is the "birthplace" of the can-can dance, but offers many more musical dance entertainment forms until today, also acrobatical dances and cabarets of course.
There are a couple of films about the Moulin Rouge, as many famous artists have performed there. Édith Piaf, Josephine Baker, Frank Sinatra, Ella Fitzgerald, Liza Minelli, Elton John and so on. The Moulin Rouge was also featured in some paintings of Toulouse-Lautrec.

Melody could be found within Moulin Rouge in 2008, but not anymore in 2009-2010.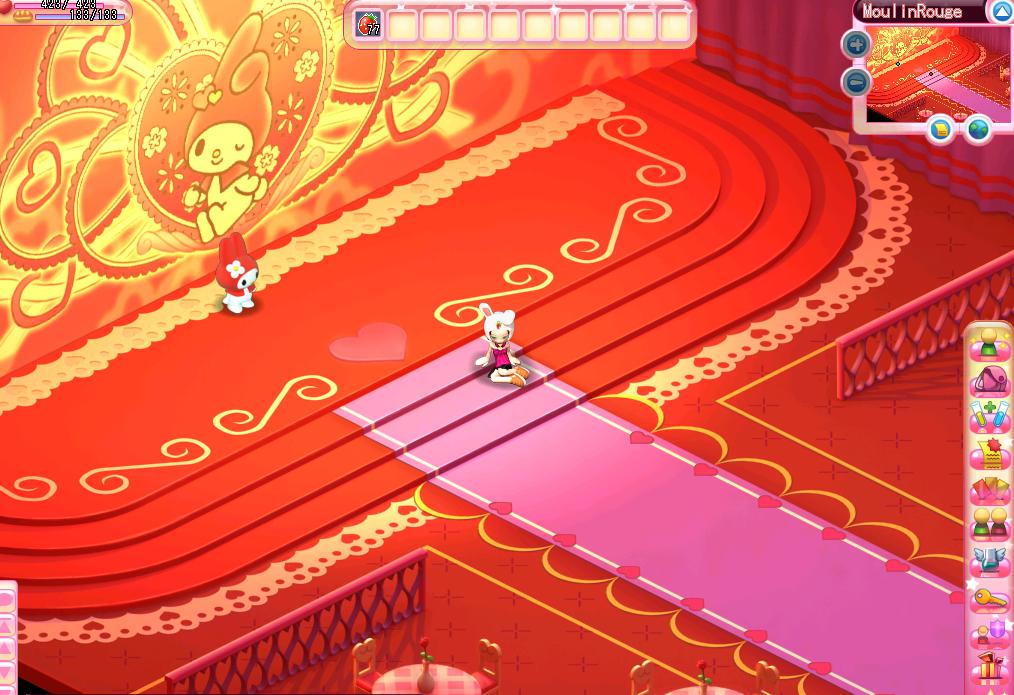 Ad blocker interference detected!
Wikia is a free-to-use site that makes money from advertising. We have a modified experience for viewers using ad blockers

Wikia is not accessible if you've made further modifications. Remove the custom ad blocker rule(s) and the page will load as expected.