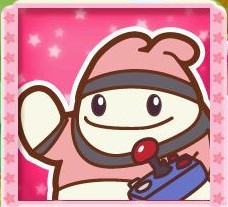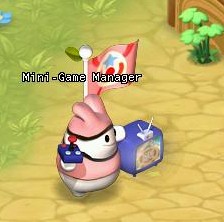 Since April 2010 you can find a Mini-Game Manager in every city of Sanrio Land: Sanrio Harbour, Florapolis, London, Paris and Beijing. Console your area-map (type the shortkey "a" or click at the symbol looking like a piece of paper at the top right corner of your screen below the "minimap") to find them.
These guys can provide you with circa 30 flash-minigames to play solo or with/against a friend. You can earn loyalty-points (max. 5 per day or more - max. 200 per week - when beating an older highscore) by playing these games! Loyalty Points are useful to be traded via Item-Shop for different HKO-Ingame-goods.
Ad blocker interference detected!
Wikia is a free-to-use site that makes money from advertising. We have a modified experience for viewers using ad blockers

Wikia is not accessible if you've made further modifications. Remove the custom ad blocker rule(s) and the page will load as expected.