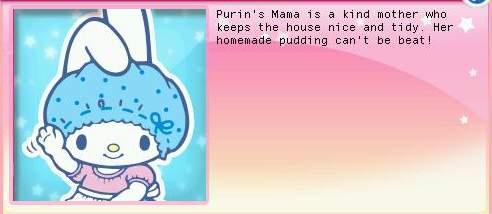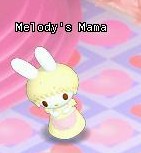 You can find My Melody's mother ingame in HKO in Paris, close to the Mini-Game Manager at the northern border of the city. She has a lot to do and hopes that you will be so kind to help her.

My Melody's Mom loves to do different handcrafts. She likes to make sweets with her sweet daughter My Melody and to bake cakes.
Ad blocker interference detected!
Wikia is a free-to-use site that makes money from advertising. We have a modified experience for viewers using ad blockers

Wikia is not accessible if you've made further modifications. Remove the custom ad blocker rule(s) and the page will load as expected.