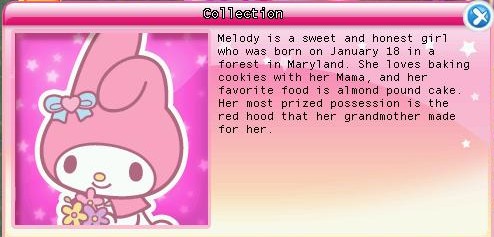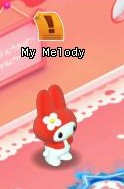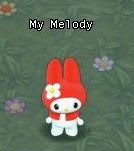 My Melody can be met ingame in HKO in Paris, in the Palaise de Versailles. You will first have to find the key to unlock the Palaise and wake her up; afterwards you will be getting a few quests from her.

My Melody lives with her parents, grandmother and brother, Rhythm. Her best friend is a blue mouse called Flat. She has a curious character, but also is a bit hasty from time to time. My Melody has many friends in the forest. She was born on January 18th in a forest in Maryland and loves almond pound cake just as much as baking cookies with her Mama. She treasures the red hood that her grandma made for her. Melodys personality is honest and bright.

The character of My Melody was devised by Sanrio in 1976.

Melody is no longer located within the Moulin Rouge in Paris like she was in Beta 2008.
Quest(s) in Beta 2008: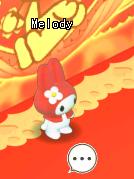 Ad blocker interference detected!
Wikia is a free-to-use site that makes money from advertising. We have a modified experience for viewers using ad blockers

Wikia is not accessible if you've made further modifications. Remove the custom ad blocker rule(s) and the page will load as expected.