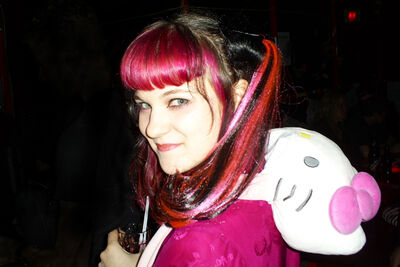 Hello everyone! I'm Kissumi one of the founder for Hello Kitty Online!
I will try to upload all the info I have about the game here in the wiki for helping! Sorry If I made some spelling error, english is not my first language!
If you want to reach me, you can email me at : kissumi@hellokitty.com
Have fun online! Kissumi XXX
Ad blocker interference detected!
Wikia is a free-to-use site that makes money from advertising. We have a modified experience for viewers using ad blockers

Wikia is not accessible if you've made further modifications. Remove the custom ad blocker rule(s) and the page will load as expected.