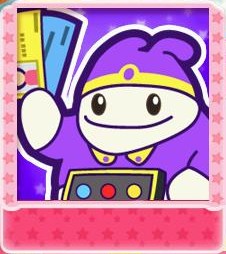 These helpful guys can be found in all the bigger towns/cities: Florapolis, London, Paris and Beijing. For a price they will help you found a guild for your friends and yourself if you want to. You can also choose a symbol for your own guild.

Guilds in HKO can use a guild-chat and take a look into the list of guild-members, where you can see which of them is online. But you still need the friend-list to get a chat-message about who's coming online in HKO and who's going offline. Before 2010 only guild-members could help you build up your house faster, now it's team-members of player-groups instead of guilds. If there is an event like "food for friends" you might have to be a member of a player-guild to participate.
A bunch of changes was announced for guilds and guild-features still in 2010.
Ad blocker interference detected!
Wikia is a free-to-use site that makes money from advertising. We have a modified experience for viewers using ad blockers

Wikia is not accessible if you've made further modifications. Remove the custom ad blocker rule(s) and the page will load as expected.