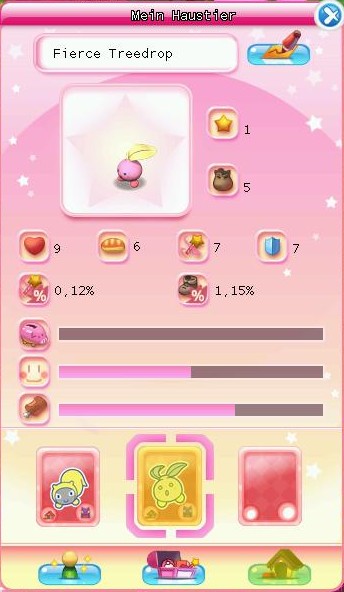 Level: 17

Drops:
1 treedrop bandages (value for the npc 4$), or
1 treedrop's little feather (value for the npc 5$), or
1 treedrop energy (value for the npc 10$)

Zone(s):

Pet-Stats:
Char-Level 20 needed to use pet-card as a pet
+5 additional inventory slots
+ Chance Critical Hit 0,12%

Notes:
Found as a single boss in the middle of Wind Pathway and also as a "normal" creature in the lower part of South Wind Grassland
Will sleep for 2,5 minutes after being defeated
Ad blocker interference detected!
Wikia is a free-to-use site that makes money from advertising. We have a modified experience for viewers using ad blockers

Wikia is not accessible if you've made further modifications. Remove the custom ad blocker rule(s) and the page will load as expected.