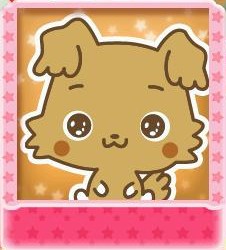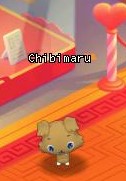 This very cute boy dog was born on February 2nd. He is friends with Mameta, Terikichi, Kuusuke and Chiwapyon. He is very actve, bouncy, cheeky and even a rascal of a dog.

Chibimaru lives in a house with a reed roof and admires Kuusuke, because this friend of his can sleep even when a thunderstorm is going about. This little curious "cheeky monkey" likes his favorite stuffed toys, milk, bones, but most of all bone-shaped milk cookies. Chibimaru also likes to take a walk through a glade of trees next to a stream

Chibimaru also enjoys lying in the bag of his owner and doing tricks for a hobby.

Family: Chibimaru is part of triplets - his siblings are called Chidi-Maru and Chifi-Maru.

Chibimaru was devised by Sanrio designers on February 2nd in 2003.
Ad blocker interference detected!
Wikia is a free-to-use site that makes money from advertising. We have a modified experience for viewers using ad blockers

Wikia is not accessible if you've made further modifications. Remove the custom ad blocker rule(s) and the page will load as expected.