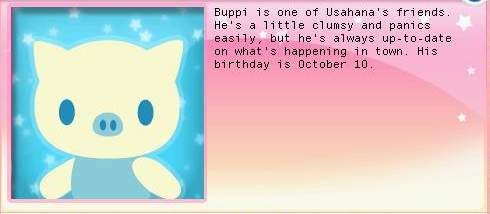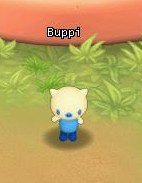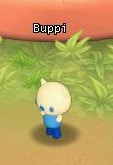 You can find Buppi ingame in HKO to the far left of the harbour in Sanrio Harbour in front of a house with a Cinnamoroll/Cinnamon-statue on top (white dog with very long flappy ears). Like Wanwa, Panya and Sora he's best friends with Usahana.

Of course this white pig will give you quests to do - and will also ask you to decide if hamburgers or sandwiches are more yummy.

Buppi is not identical to the Sanrio-characters Zashikibuta the pig nor is it one of the pigs called Boo Gey Woo.

In 2008 Buppi was standing on the dock at Sanrio Harbour.

Related quests in 2008: